Towards a Sustainable Cloud Migration – Strong Collaboration Between Savings Banks Group and Samlink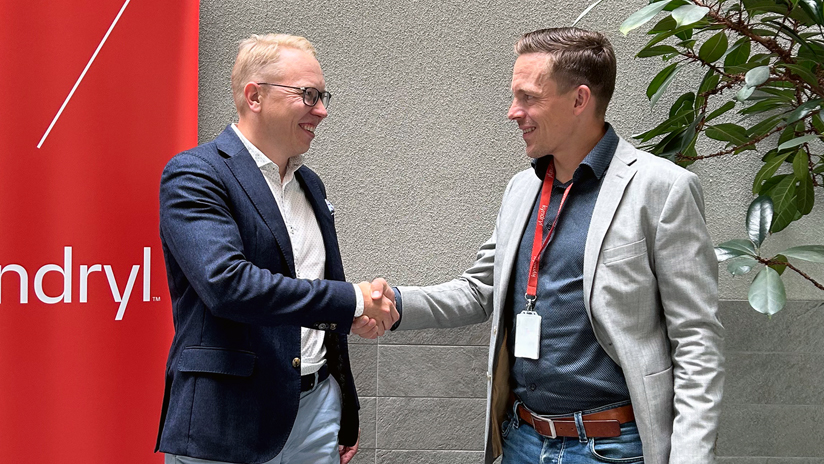 Savings Banks Group and Samlink's shared history reflects trust. In August, the collaboration was deepened by signing a three-year project agreement aimed at modernizing customer-centric lending and customer management services. 
The history between Savings Banks Group and Samlink is long. The newest project focuses on enhancing customer experience through modern banking services. Samlink acts as the bank's critical implementation and integration partner. 
– Samlink was specifically selected to play a significant role as an integrator and provider of end-to-end services. Above all, we trust Samlink's ability to deliver secure and critical banking services. Digital services must, first and foremost, be reliable and secure, concludes Savings Banks Groups CIO Pekka Suomalainen. 
– At the same time, we are building a joint future with Samlink. These systems have a long lifecycle, and fundamentally, we are shaping the next ten years. 
Genuinely Customer-Centric
The goal is to renew business processes, business models and systems around lending and customer management. According to Suomalainen, the project focuses on enhancing the efficiency of systems and processes, as well as automating operations for Savings Banks Group to focus on the most important – the customer. 
– We want to operate our lending business significantly better and create excellent customer and employee experiences. The renewed lending process frees up time for our employees. With the new customer management, we can allocate time to customer interactions by gaining better insights and responding more agilely to changes in customer behavior and emerging needs. 
The Savings Banks Group is transitioning its services more comprehensively to Azure cloud services. This accelerates development, eases maintenance, supports sustainable development, offers the highest level of cybersecurity, and opens new opportunities, including the utilization of artificial intelligence. 
– Sustainability is a core theme for us. We are transitioning to using Microsoft data center region that enables a reduction of 40,000 tons of CO2 emissions annually, enhances Suomalainen. 
Read also: Savings Bank Group Partners with Samlink for Cloud-based IT Modernization