A Strategic Appointment to Reinforce Fintech Leadership – Pål Krogdahl as the New Director of Technology Strategy and Advisory Services at Samlink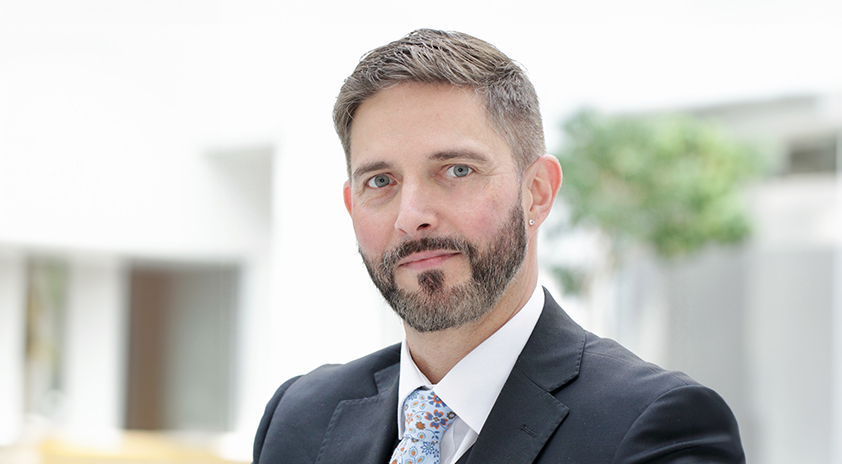 Samlink – a Kyndryl Company, known for its cutting-edge Financial IT Services, enthusiastically welcomes Pål Krogdahl as the new Director of Technology Strategy and Advisory Services. This pivotal appointment underscores Samlink's dedication to strengthening its fintech presence and solidifying its market leadership. 
Pål Krogdahl's Distinguished Career and Vision for Fintech Innovation
Pål Krogdahl, with a dynamic tenure of over 25 years in the banking sector, most recently as a CTO within IBM's global Banking Center of Excellence, has been instrumental in guiding several global banks through core transformations and digital transformations towards platform business models such as Open Banking and Embedded Finance. His focused expertise in ISV-based banking solutions and core system overhauls has been vital in navigating banks towards more agile and innovative operational models. Pål's extensive background in cultivating fintech ecosystems and forging strategic partnerships has positioned him as a trusted advisor in the financial services arena.     
His global recognition as a thought leader is complemented by his role as a co-host of the popular podcast Fintech Daydreaming, which serves as a platform for insightful discourse on the future of banking technology. In his capacity at Samlink, Pål will drive the development and execution of forward-thinking technology strategies, fostering the growth of Samlink's Banking as a Platform solutions and advisory services. His role will be integral in establishing and nurturing relationships with both longstanding and prospective customers and partners, further reinforcing Samlink's reputation as a vanguard of industry innovation.  
Leadership Perspectives on the New Direction
Samlink's Vice President and Senior Partner, Arto Sorvoja, expresses excitement about Pål joining the team.
– I'm thrilled to welcome Pål to our team. His proven skill in leading global banks through essential transformations and advancements in Open Banking and Embedded Finance is remarkable. Pål will be pivotal in enhancing our Banking as a Platform offerings and advisory services, reinforcing our pioneering status with his strategic acumen and partnership development in the fintech space.
Pål shares his perspective on this new venture:
– I am honored to join Samlink at a time when the financial industry is on the cusp of a major technological leap. The prospect of driving innovation and leveraging my experience to propel Samlink and our clients into a new era of banking is a challenge I accept with great enthusiasm. I am looking forward to collaborating with the team to craft cutting-edge solutions that resonate with our commitment to excellence and customer success.